Hello everyone,
Mummy was sent this lovely short suit from
Joules
to review, but she said because I'm the one that's wearing it, I should probably review it myself. When we first opened the packet the thing I liked most was the Joules label. I love chewing labels, and this one was lovely and thick and colourful: there's still enough cardboard left to chew now!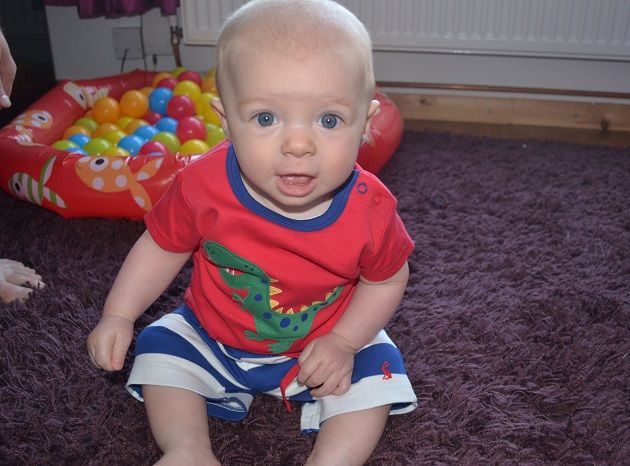 Then I noticed the brightly coloured dinosaur. I really like dinos, and this one feels soft and has a nice kind face. In fact, the whole suit felt really soft because the cotton is gentle against my skin and even the waistband of the shorts, which is normally the thing that is most uncomfortable for me, was made of the soft cotton too. When I was rolling around on the carpet chasing my toys nothing dug in or bothered me. And the size was perfect too: I'm seven months old now (I'm growing up fast!) and this suit is a size 6-9 months.
Mummy laughed when she saw the words on the T shirt, but I didn't really understand, because I can't read! But I think it has something to do with the noises that dinosaurs make when they got cross, like mummy does when I pull her hair.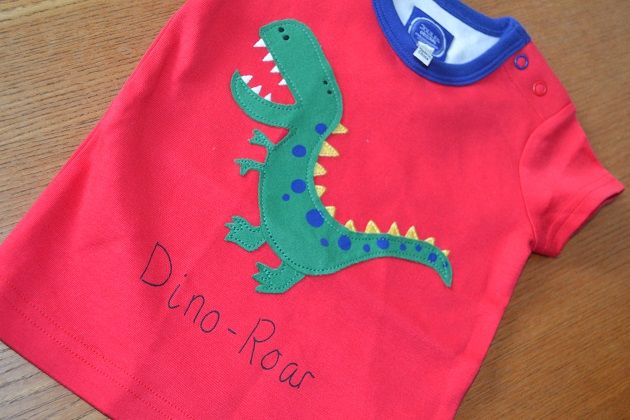 The colours of the T shirt are as bright as they look in the photograph. The red is really eye catching. I like to wear bright colours because it means people stop to look at me and tell me how handsome I am, and I just love smiling at strangers! So overall, this is a good short suit for me. And there are lots of other
boys clothes items
on their website to check out too! Now I have learnt to clap my hands, I think I'll clap so you know how much I like it!
Love,
Wilbur xx
Mummy's note: This two piece set is available from Joules instore and online and cost £24.95. However we received this for the purpose of this review. It also comes in blue and orange with a crab design on it.
Here's the link if you want a dino suit of your own.