Hi guys,
We've seen a glimpse of summer this week - and I like it! Wilbur isn't too sure though: he gets hot and bothered very easily, and on more than one occasion I've had to remove his shirt and trousers, and push him around in his pram wearing nothing but his vest.
With this in mind, I've been shopping around for some trendy summer clothes for Wilbur: but I don't want to spend too much money, when the British summer is so damn short! I suspect if I buy high summer outfits, they won't be worn more than once or twice. And we aren't taking our summer holiday until October, so I'll need a bigger size for his holiday wardrobe. So I checked out
Matalan
.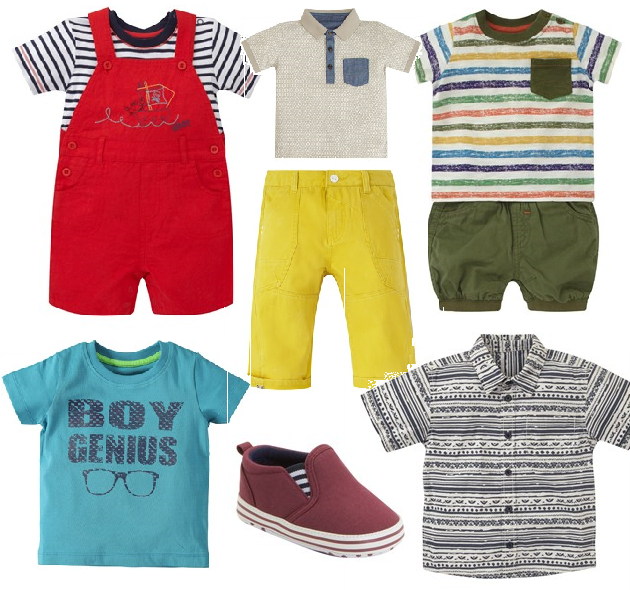 Boys printed polo T shirt, £4
Stripe short and T shirt set, £7
Dungarees and top set, £10
Yellow chino shorts, £12
Boy Genius T shirt, £2
Geometric print shirt, £5
Canvas slip on shoes, £3
What do you think? Have you shopped for children's clothing at Matalan, and did you like it? And (that all important mummy question) if you have bought it, how did it wash?!
Love Tor x