Hi guys,
In the latest of our series of fun days out with Wilbur, today we took him to Banham Zoo in Norfolk. He's almost nine months old now, and he really enjoyed his day! At Banham zoo you can see a lot of traditional zoo animals, such as zebras, tigers, giraffes and penguins. However these didn't excite the little man too much - the walls to the enclosure were too high for him to see any animals from his pram, and often when we got him out of his pram for a closer look they were too far away from him to see anyway. What Wilbur really enjoyed were the enclosures where you could interact with the animals: he loved the farm barn and stroked the donkeys, rabbits and goats without fear (in fact he cried when we took him away from the goats, and I suspect he would have stayed there all day) He also loved the zoo mascot Tony the Tiger, who sought him out for a cuddle, and the seals, who jumped out of the water so close to the little man it made him gasp with delight!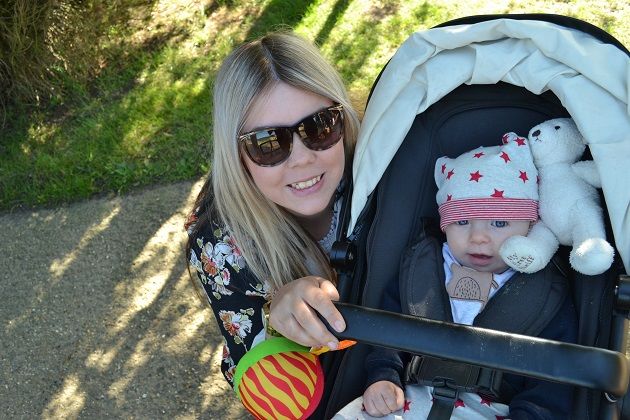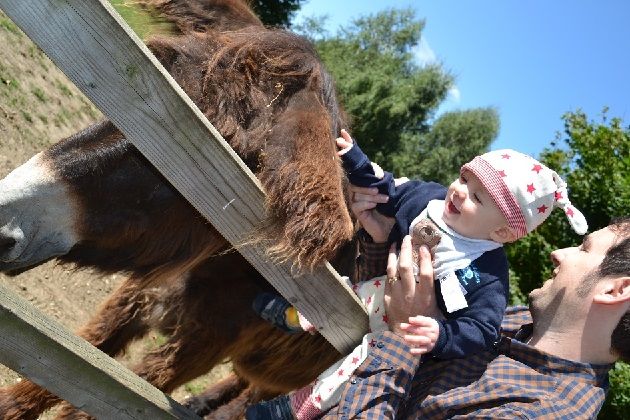 We arrived and the zoo at 10.30am and left at 2pm, having felt that we had seen and done everything. As well as visiting each of the animal enclosures we had also seen the penguins being fed and enjoyed the Bird of Prey display (definitely a highlight of the day, this is a great show). However £17.60 each for just 3 and a half hours of fun seemed a little expensive to us: at half that price it would have been a great day out, but we felt we had been overcharged. If you're not counting the pennies though, it is a fun way to spend half a day.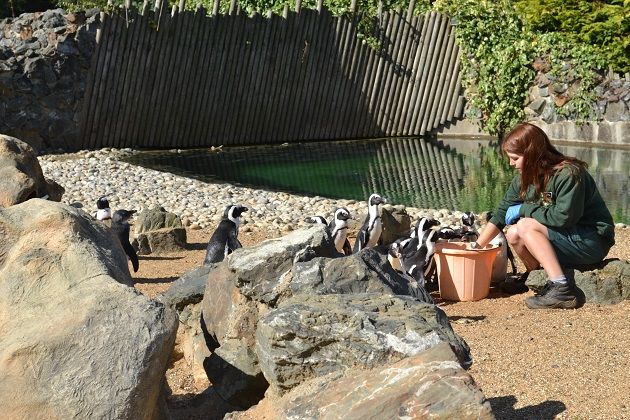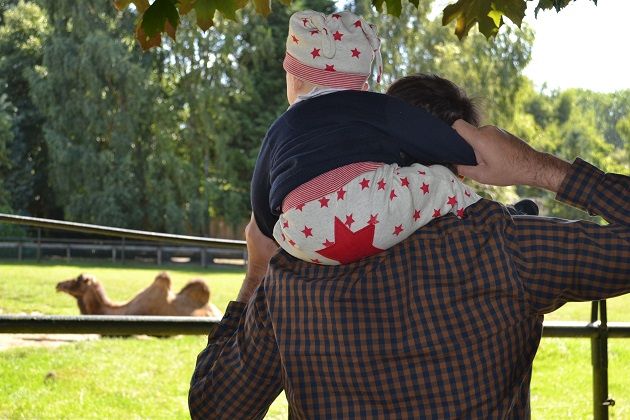 Top Tips for enjoying your day at the zoo:
1. The food in the zoo isn't especially good: a southern fried chicken joint and a fairly expensive cafe offering traditional British food (pies, roast beef, jacket potatoes etc). However there are loads of really lovely places to stop for a picnic. We took our own food and were definitely glad we did, not from a financial point of view but because our lunch looked so much nicer!
2. Take a padlock for your pram. The train around the park, walk through Lemur experience and reptile enclosure were all inaccesible to buggies, requiring you to leave your pram in an unsupervised buggy bay outside. Call me paranoid, but I just wouldn't have felt safe leaving an £800 pram unattended unless it was padlocked up!
3. Don't miss the giraffes! Wilbur wasn't bothered by them, but Mike and I thought they were the highlight of the day! You can talk across the top of their enclosure, seeing a giraffes eye view of the world and coming face to face with these beautiful docile beasts. Lovely!
To find out more visit the Banham Zoo website.
Love Tor x