Hi guys,
Today was a momentous occasion worthy of breaking out the 'good' camera and snapping away frantically: today was the first time Wilbur wore a 3-6 month old outfit. He's officially outgrown his 0-3 month romper suits, which are leaving his legs scrunched and uncomfortable. He may be slight, but he has seriously long legs: he's going to be long and lean like his daddy!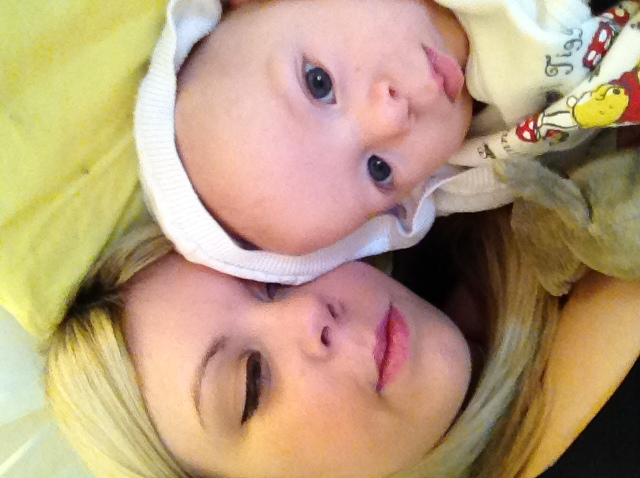 This joins a long list of firsts I've experienced over the past 12 weeks: his first smile, his first giggle. The first time he held a rattle and shook it: all. by. himself!!! It might not seem like a big deal to anyone else but to me each of these firsts is a massive occasion. His achievements make my day: but can I also admit that they make me a little sad because he is growing up FAR too fast!
Wilbur isn't a newborn anymore. He hasn't been one for a while if I'm honest, and he lost his newborn looks weeks ago. Now he has a proper, inquisitive little boy's face. He won't even let me hold him lying down like a baby any more (unless i'm feeding him) He likes to be sat up and watching the world go by: everything is fascinating to him.
I love my brand new Wilbur: he laughs when I smile, and is the only person in the world who truly appreciates my singing. I'm looking forward to a summer spent pushing him on the swings in the park, and introducing him to the joy of food for the first time.
But I wouldn't mind if time stopped for a little while, instead of flashing by in the blink of an eye. I want him to be my newborn baby boy for just a little bit longer...
Love Tor x