Hi guys,
Yesterday I popped to the city to pick up a few bits and bobs, and whilst I was there I just couldn't resist a little shopping for the baby. This cute (slightly hipster, but I like that!) T-shirt is from Peacocks for just £3. Bargain! I especially loved the bowtie embellishment. Wilbur will be wearing this with his grey chinos and Converse for a very simple and easy but cool Spring look.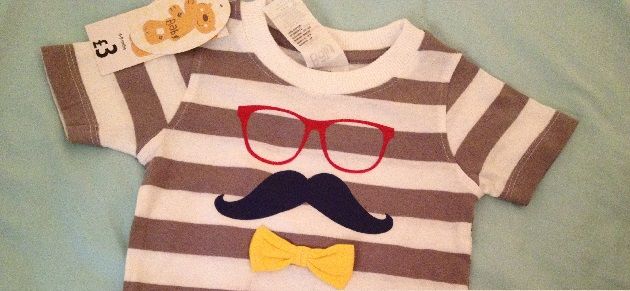 Peacocks might not necessarily be a place you'd think to look for baby clothes, but they have a really nice range that they're promoting quite heavily at the moment: lots of lovely romper suits, and a couple of lovely raincoats that would be perfect for the approaching April showers! Definitely worth checking out if there's a Peacocks store near you.
Their baby range covers sizes from newborn to 18 months.
Love Tor x
Latest on Fabfrocks:
Check out the SS13 Sarenza look book
Latest on Fabfrocks at Home:
Artwork for Valentine's day