Hi guys,
It's a sunny bank holiday Monday, so obviously we joined the thongs of thousand of other parents to take Wilbur for a day out. We chose the Dinosaur Adventure Park in Weston Park, Norfolk (A short 20-30 minute drive from Norwich).
Entry cost £10.95 each for Mike and I, and (because he was under 3) Wilbur was free. We also spent £6.99 on a dinosaur for Wilbur in the gift shop, and that was it! Total day out - £28.89
We didn't buy any junk food/drinks because the dino park has a well-publicised indoor and outdoor picnic area, so we packed our own lunch and ate it outside in the sunshine. Which was much nicer than a soggy theme park burger, and cheaper too!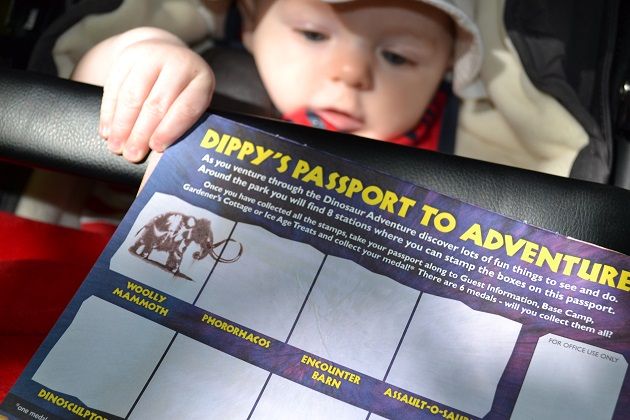 As you entered the park you were given an information book and a guide to the days events. There was a stamp collecting page inside each info book that was a really nice touch, and a great way to organise your trip. You had to collect 8 stamps from various attractions around the park, and you could then exchange your stamped sheet for a dinosaur medal: your reward for completing the task! We did this for Wilbur, but we got really competitive about hunting for all the stamping stations!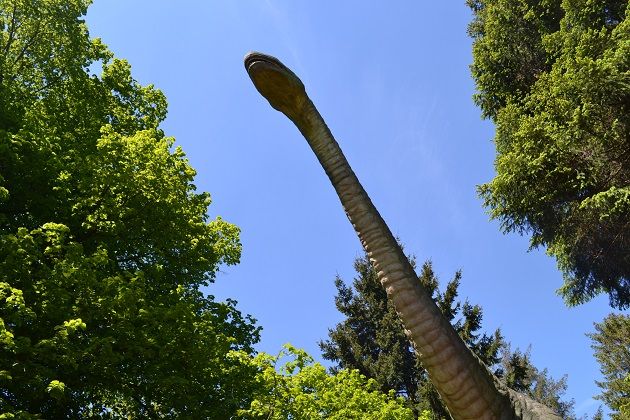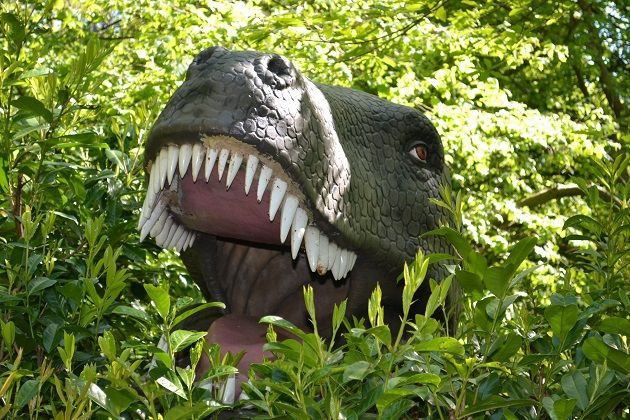 I loved the dinosaur walks: lovely scenic nature walks with dinosaurs peering out from every corner. There were plaques so you could read about each dino, awesome photo opportunities, and even rangers stations so you could report back what you'd seen. Every part of the park was buggy accessible (which is obviously the path we took) but if you were buggy free you could climb over rickety rackety bridges, and clamber through the forest right up to the life sized T Rex!
The highlight of the day for Wilbur was the petting zoo: after looking at the goats, wallabies, pigs and tortoises, he held a guinea pig and a rabbit. He really loved the soft guinea pigs fur, and couldn't stop laughing as he stroked him. Which of course meant that seeing him so happy was the highlight of our day too!
There was a huge indoor soft play area and great outdoor adventure park too (for mums of older kids, I've heard this is the highlight of the day). At 6 months old, Wilbur was too young for these, but we can't wait to take him back next year and chase him up and down all of the giant slides! There was also a dinosaur themed obstacle course for the over eights, dinosaur themed crazy golf, and Raptor Racing (go kart fun!) . In fact there was so much to do I can't list it all: and we couldn't get everything done in our day!
There was so much to do for kids of all ages (from baby to early teen) and it was definitely a full day out that I would heartily recommend to other mums.
Visit the Dinosaur Adventure website to find out more.
Love Tor x