Hi guys,
I love fashion, and when I found out I was pregnant I immediately envisaged buying frilly tutus and little pink shoes. Then I found out I was having a boy. Now I love my boy very much (and wouldn't swap him for the world) but it is
hard
to find cool outfits for tiny chaps. In any kids clothes shops the girls section is twice as big as the boys section. A lot of the big fashion designers have girls and baby collections but don't make clothes for boys at all. Basically boys are limited to a restrictive diet or jeans or cords and comedy logo T shirts. Not exciting at all!
So I thought I would share my journey into dressing my baby boy fashionably and whenever I find a shop I like, an outfit he looks particularly dapper in, or a really good baby boys clothing sale I would post it up here! First up is
Polarn O Pyret.
Simple, stylish, Swedish designs. Great colours, great patterns, great prices. Basically I am completely addicted to Polarn O Pyret for all of Wilbur's basics. Here are my picks of the very best baby boys clothes they have to offer: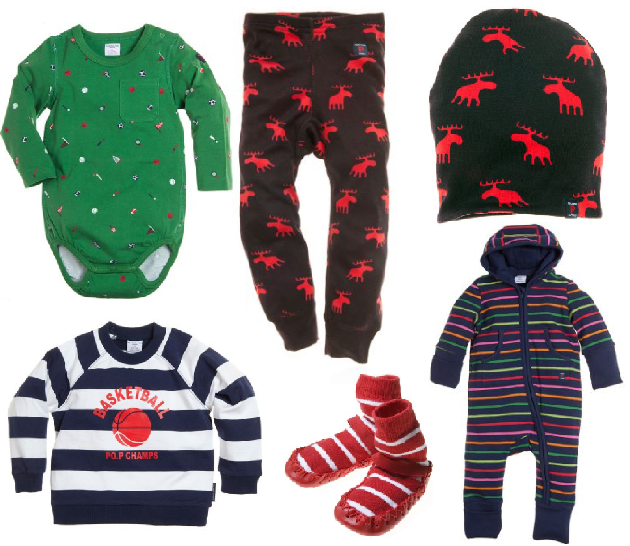 mini sports bodysuit, £14.50
moose print trousers, £14.50
moose print beanie hat, £4
P.O.P champs baby sweater, £16.50
Classic leather moccasins, £12
Striped newborn all in one, £22
Any tips for dressing a baby boy to share? Any cool shops you think I should check out? I'd love to hear what you think!
Love Tor x
Latest on Fabfrocks:
Sale shopping at Westfield London
Latest on Fabfrocks at Home
:
Chandeliers made of cutlery