Hi guys,
Since we had Wilbur I have become obsessed with taking pictures of him. I use my camera to document his every move. Now I've only been doing this motherhood thing for six weeks, so I definitely can't claim to be an expert at that (can anyone?) but what I do know a thing or two about, since taking them for blogs for several years, is taking a good (amateur) photo. So that's going to be the first of my monthly tips posts: how to take great photos of your baby:
- Find a good angle
Because they can't sit up/support their own heads it can be hard to find a flattering angle when photographing your baby. Try lying them on their sides, capturing them when they're asleep (so much easier as they won't move!) or lying them on the ground so you can snap them from above. Another tip is to take their photo whilst they're lying in someone's arms: that way your assistant can use their arms to prop your baby up and angle them in the most flattering way.
- Don't forget the parts that make up the whole
Struggling to take a good whole-body shot of your baby? Focus instead on the adorable details: take photos of their tiny hands, feet, a close up of their face. You'll find it much easier than trying to fit all of them into your frame, and you'll be glad you documented those details when your baby gets bigger.
- Black and white is your flattering friend
Blotches, bruises, odd lumps and bumps. Childbirth is hard on babies, and the legacy of that often shows on their bodies for the first few weeks: and it doesn't photograph well! If you take a lovely photo but it shows your baby's blotchy skin or red marks then just remove the colour. A black and white photo is always so much more flattering.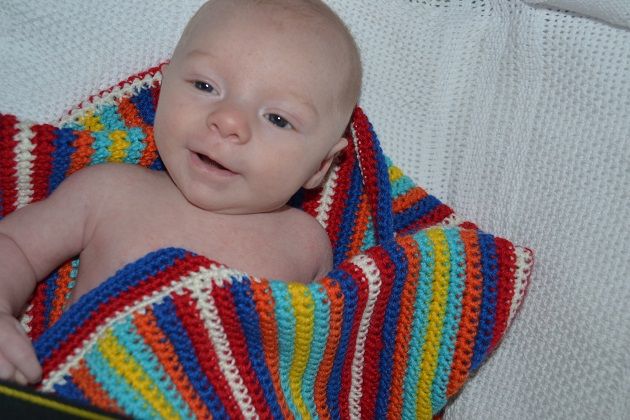 - Snap, snap, snap!
Always have your camera to hand and don't stop taking photos. To get that one photo where your baby is smiling/staring straight at you/not drooling you might have to take 100 bad photos in the same three minute period. Just keep clicking and your more likely to find the perfect photo in your set.
- Pick your moment
You will very quickly learn your baby's routine: the hours where they want to play, the minutes where they want to sleep, the long stretches where all they want to do is cry. So pick your moment. Don't try to get a good snap of your little one when they're screaming or being fussy: it's not likely to happen. Instead incorporate your photoshoot into play time. Make it part of the game and you're guaranteed to get some really great shots!
Do you have any extra tips on how to take great photos of your baby? I'd love if you could share them, I want my pictures to be as good as possible!
Love Tor x