Hi guys,
I love buying little designer clothes for Wilbur: much like my own wardrobe, his is mostly high street, but with a smattering of designer sprinkled on top! So far, he has a velour Armani babygro, Dior fur lined boots, a Stella McCartney checked shirt and bunny print top. And last week when
I was in
Westfield London
, I picked him up a long sleeved Tshirt, and a fully lined romper suit and matching hat by Little Marc Jacobs: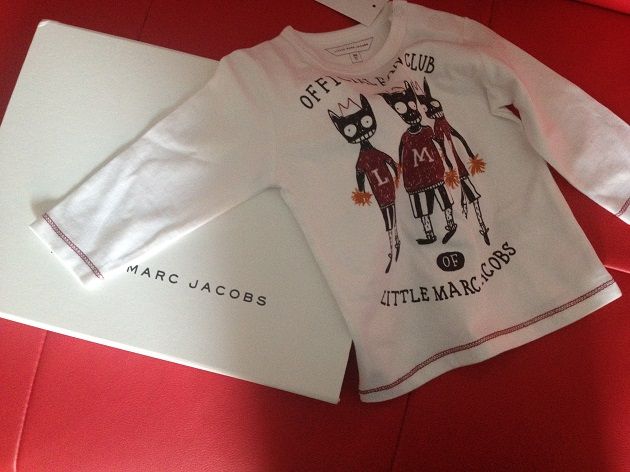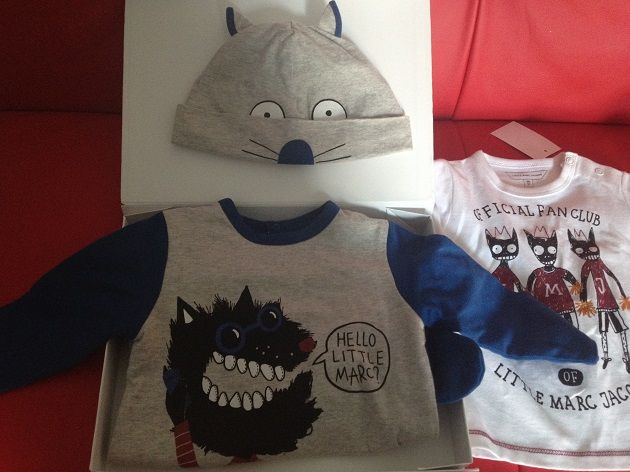 Marc Jacobs is one of my favourite designers and I didn't even know he made chidren's clothes, so you can imagine how excited I was! I was even more excited to pick these up for half price: I paid £17 for the Tshirt and £37.50 for the gift set.
You can buy
Little Marc Jacobs online here.
Do you buy designer clothes you your little ones? Or do you think they're a waste of money? My logically brain knows that they are, but when I see them all small and cute I just can't resist!
Love Tor x
Latest on Fabfrocks:
Daily wear - Sales shopping at Westfield London
Latest on Fabfrocks at Home:
Lights - Chandeliers made of cutlery